Custom Exhaust Systems
Get it built by Majestic Motorsports
Whether you're having your factory exhaust system repaired or looking for more sound & performance from your vehicle, we offer the best exhaust services in Eastern North Carolina hands down. Check around, then come to Majestic Motorsports to see that our quality of work is unmatched. We do all our exhaust work in house and can build exhaust systems all the way up to 5".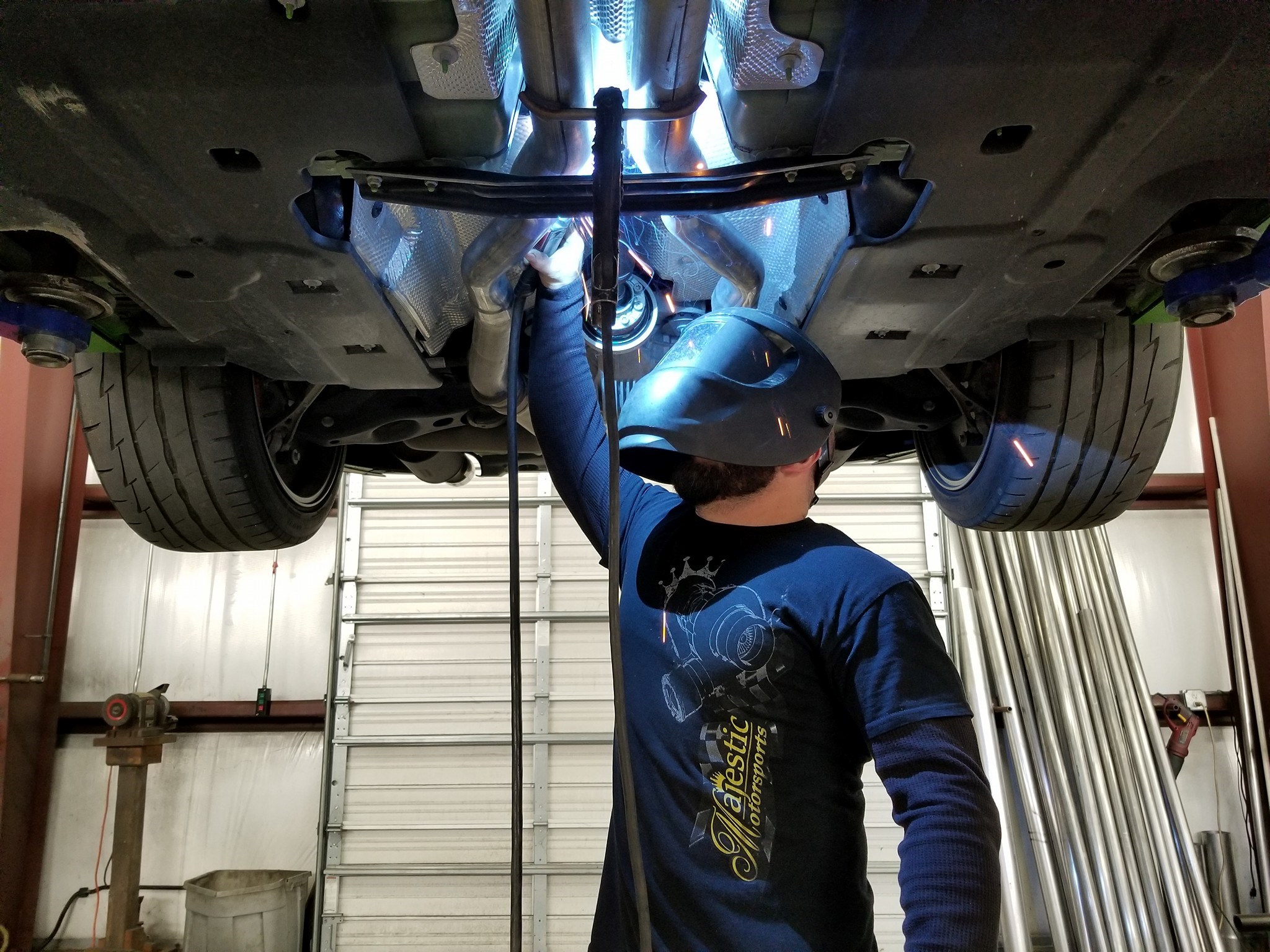 Our shop houses some of the best technicians utilizing the best equipment available. We have over 15 years of automotive experience in customizing and we are always looking for new products to put together & install.
Review the resources & media section for new products and custom projects.